INTRODUCTION
Ascoli America is set up as the appliances solution providers for different dedicated consumer segments by several strong industry stalwarts and its key stakeholders. Since the inception, Ascoli America aim is to help our partners win in the market by utilizing our global product resource, local operation platform and professional team. In addition to being a strong player in major home appliances, Ascoli America aims to become a trusted service platform for a competitive & one-stop solution in the niche and high growth market segments including under-counter, built-in kitchen, RV and medical appliances which require high expertise and dedicated product lines.
Company is people, and it is our strong belief. Ascoli America is now driven by two aspirational entreprenuers. Frank Ma is a Haier veteran with experience in leading teams in Europe, Russia, Middle East & North America. Sanjay Gupta had long innings with Whirlpool Corporation and Haier America as Business Leader.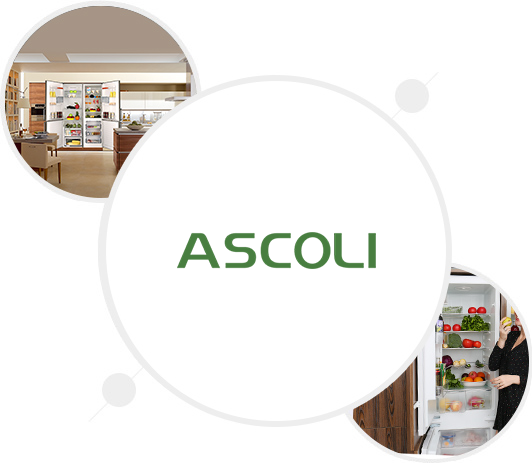 Core Values
Vision: Become the leading solution provider in the integrated Built-in Appliances and Refrigeration speciality industry.

> Passionate: We are passionate about helping our partner to win business and providing the best service in the industry.
> Committed: We are committed to continuously improve our products and solution so that we can become the trusted partner for our stakeholders we service.
> Accountable: We are willing to take responsibility for our actions and results, as well as keep the promises and committments we make to others.

Professional Local Team

Customer-Centric Product Solution

Global Supply Base